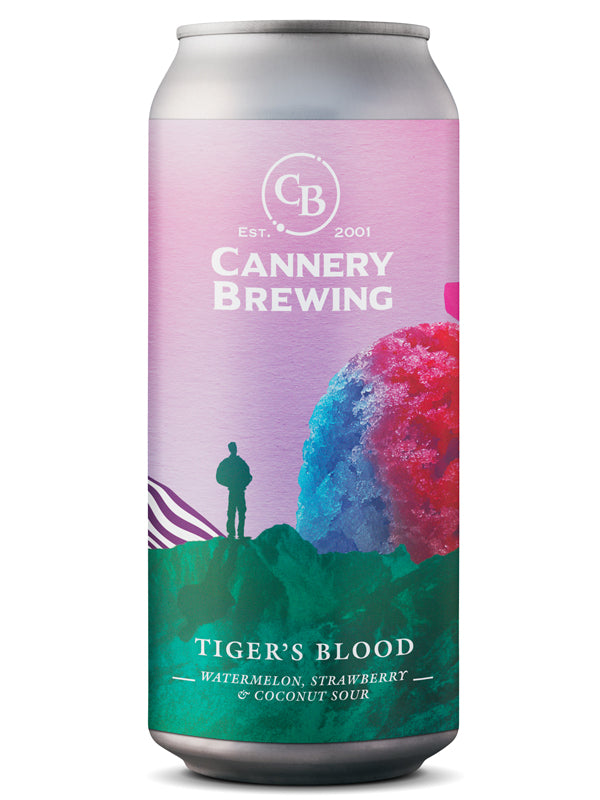 Tiger's Blood 4 pack (473ml cans)
Tiger's Blood is a shaved ice inspired sour ale with watermelon, strawberry and coconut. 
It is available on tap in the taproom and in the Cannery Backyard, and it is available for sale in our taproom in 4-packs of 473ml cans. 
Watch for Tiger's Blood in 4-packs of 473ml cans in the coming days at private liquor stores in BC and Alberta. 

Label illustration and design by Super Deluxe Creative. 

7.5% ABV
5 IBU